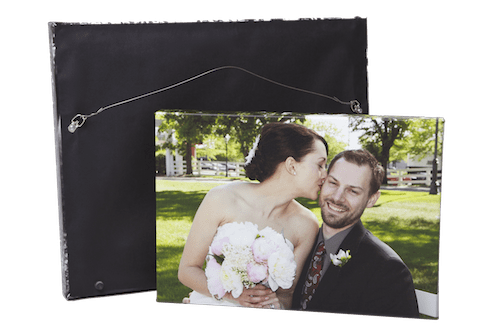 Click on any image to view larger
A Canvas Gallery Wrap is a canvas printed with an image and stretched over 1 1/2 inch deep hardwood bars. Several sizes are available; 10×10, 11×14, 16×20, 20×30, 10×30 (panoramic), and even an amazing 30×40 inch. Your favorite image is printed on a cotton-blend canvas and covered with a matte laminate finish that enhanced color depth and protects from UV light. The image wraps around the edges for a three-dimensional look that will stop people in their tracks. The Canvas Gallery Wrap comes with hanging hardware, either a wire or sawtooth hanger, already installed for you. It is ready to be hung as is!
The image below shows the canvas prior to it being wrapped around the wood frame.
The red lines indicate where the fold over would be, the remaining 1 1/2 inches of printed canvas make up the side of the canvas wrap.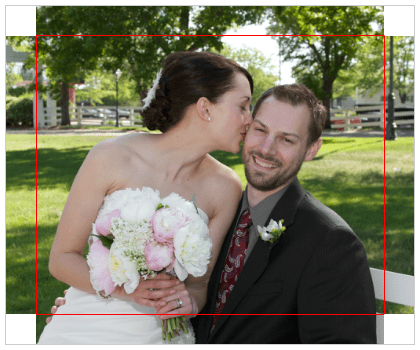 After the canvas is printed a laminate of PVC protective coating is applied. This type of coating enhances the canvas texture and is far superior than a liquid coating which can be mushy feeling, muddy looking, and much less water and scuff resistant. When you show off your Canvas Wrap, people will want to touch it and you won't have to worry about it! The laminate is also easier to dust and clean. This also gives the Canvas Wrap a Matte finish, which provides excellent clarity and contrast that can be viewed from all angles.
A canvas is perfect for above the mantel, bed, and almost anywhere! Here are some wall design ideas. Multiple canvases create a lovely cluster effect!
Click on any image to view larger